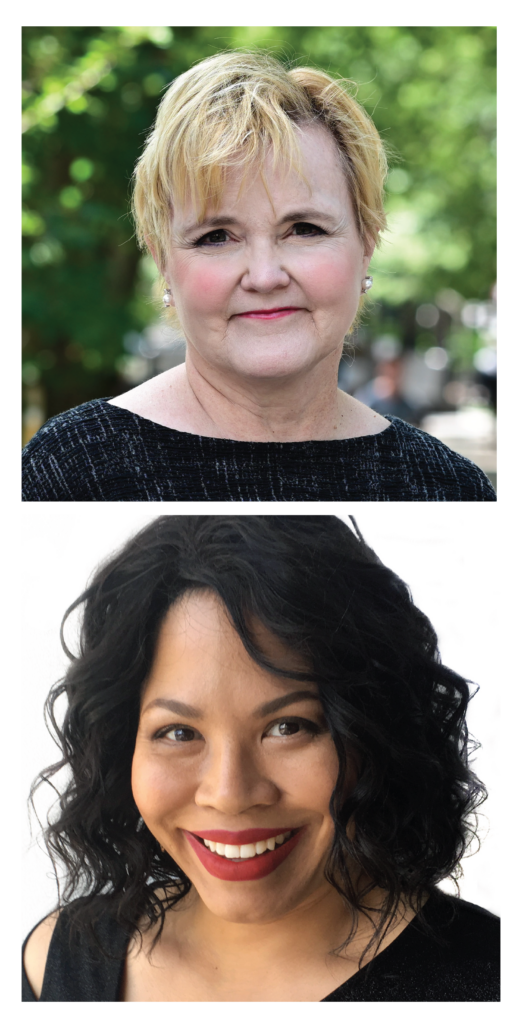 "All of the studies show that diverse led firms are more innovative. They are more productive and they are more profitable. So if all that you care about is money, If you want ROI, you need DEI: diversity equity and inclusion. And you need that to show up in your portfolio to get the best returns and ideally build a better world."

-Cheryl Contee
Last year, venture capitalists invested more than $428 million in U.S. startups every day. And how much do you think went to companies led by women entrepreneurs? For every dollar invested, women founders got just three cents. And if you were a woman of color founder, it's not even one cent.
Barbara Clarke is Founder and President of The Impact Seat, and Cheryl Contee is their Chief Innovation Officer. They invest in early-stage startups with diverse teams, and their whole philosophy reflects an understanding that investing in women and women of color-led companies is not just for the sake of diversity – but if you actually want to make more money – then this is the way to go.
As Founder and President of The Impact Seat, Barbara Clarke has been investing in emerging technologies, including medical devices, for almost a decade. To date, Clarke has invested in more than 60 companies and 12 funds in North America and Europe. She has been creating opportunities for under-represented entrepreneurs by investing in companies that are either led by women of color or have women on their funding teams – even before it became fashionable to do so. As a key member of the investment community, she also advises entrepreneurs and innovators on launching companies, accessing capital, and leveraging the international network of investors. Barbara serves on several boards, including Portfolia, Founders First Capital Partners, and Boost. Prior to launching The Impact Seat, Clarke spent more than a decade in management consulting firms, including KPMG and PwC and launched a nationwide nonprofit to support grieving children. She holds a bachelor's degree in quantitative economics from Tufts University and master's in international economics and finance from Brandeis University.
Cheryl Contee is The Impact Seat's Chief Innovation Officer and award-winning Founder & Chair of the mission-driven digital agency Do Big Things. Cheryl is the Amazon bestselling author of Mechanical Bull: How You Can Achieve Startup Success. Passionate about creating new tech and new narrative for a new era, Cheryl uses her vast experience in startup entrepreneurship and community engagement to lead our portfolio companies and fund investments to success. Previously, Cheryl was CEO of Fission Strategy, which brought Silicon Valley startup culture to the world's leading causes and campaigns. She's the co-founder of Attentive.ly, the first tech startup with a black female founder to be acquired by a NASDAQ company, the National Board Chair for Netroots Nation, a Senior Advisor for Astia and the first portfolio company board member of New Media Ventures.
Resources mentioned in this episode: The Impact Seat, Pipeline Angels : Natalia Oberti Noguera, Mechanical Bull: How You Can Achieve Startup Success by Cheryl Contee, Ted Talk by Donna Kanze, Activate Your Money by Janine Firpo, Wefunder.com, Your Money Or Your Life by Vicki Robin
---