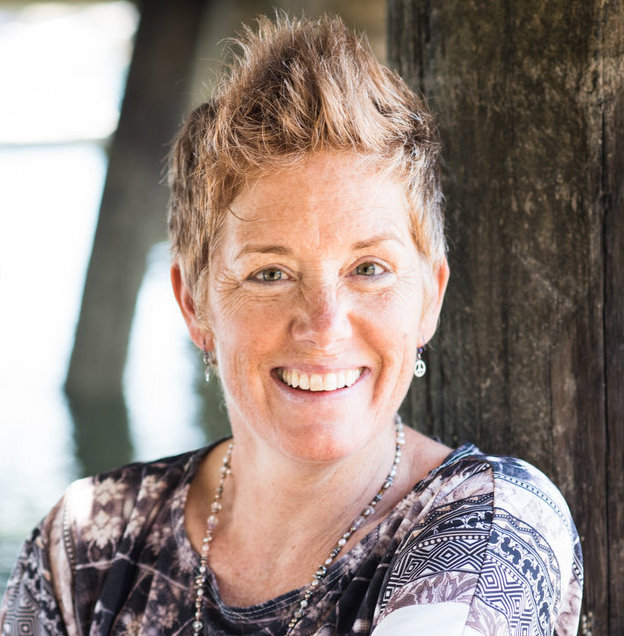 "Impact investing is investing with your values. Gender is just one methodology… We all come to the conversation with multiple identities and multiple passions. So it's just one of many layers that you can put on your investment."
Tuti Scott has been leading the way in building a community of women interested in investing with their values – particularly gender-lens investing. She is also the author of MOVING MONEY FOR IMPACT: A GUIDE TO INVESTING WITH A GENDER LENS. It's an amazing — and free! — resource that really explains gender-lens investing in a way that's approachable and accessible for everyone.
Tuti B. Scott is a speaker, author, strategist and coach to leaders and teams. She is the producer of "Women & Money – Making Money Moves that Matter", an event and community focused on turning knowledge into action in the social justice investing space. Tuti is a founding partner in The New Search Collaborative, and recently served as Interim CEO at Tides, a global foundation and social venture accelerator during the organization's unprecedented growth to mobilize $1.3 billion in 2020.
For 12 years Tuti's firm, Changemaker Strategies, has guided organizations in navigating growth and transitions such as Athlete Ally, Equal Rights Advocates, Farm Sanctuary, Jewish Women's Funding Network, ReflectUS, Root Capital, Third Wave Fund, Union Theological Seminary, Women Moving Millions, among others.
A life-long athlete and point guard, Tuti engaged thousands of activist donors at the Women's Sports Foundation, Billie Jean King's charity, where her team raised $70 million (1994-2008) to catalyze equal access to all sports for women and girls. After growing up working class in rural New Hampshire and "jumping class," Tuti's work inspires women to get in the game of money, influence, and power. After a 30-year career in women's leadership, Title IX protections, and strategic philanthropy consulting, Tuti is focused now on engaging people in bringing a social inclusion lens to philanthropy and investing via workshops, speaking, and writing. Publications include Money, Gender and Power – A Guide to Funding with a Gender Lens (2019) for Slingshot's community and Moving Money for Impact; A Guide to Investing with a Gender Lens (2021). Board service has included Women Win Foundation, Women's Funding Network, and Tides Network.
Resources mentioned in this episode: GenderSmartInvesting, Criterion Institute, Gender Fair, AsYourSow, TutiScott.com, RacialJusticeInvesting.com
---