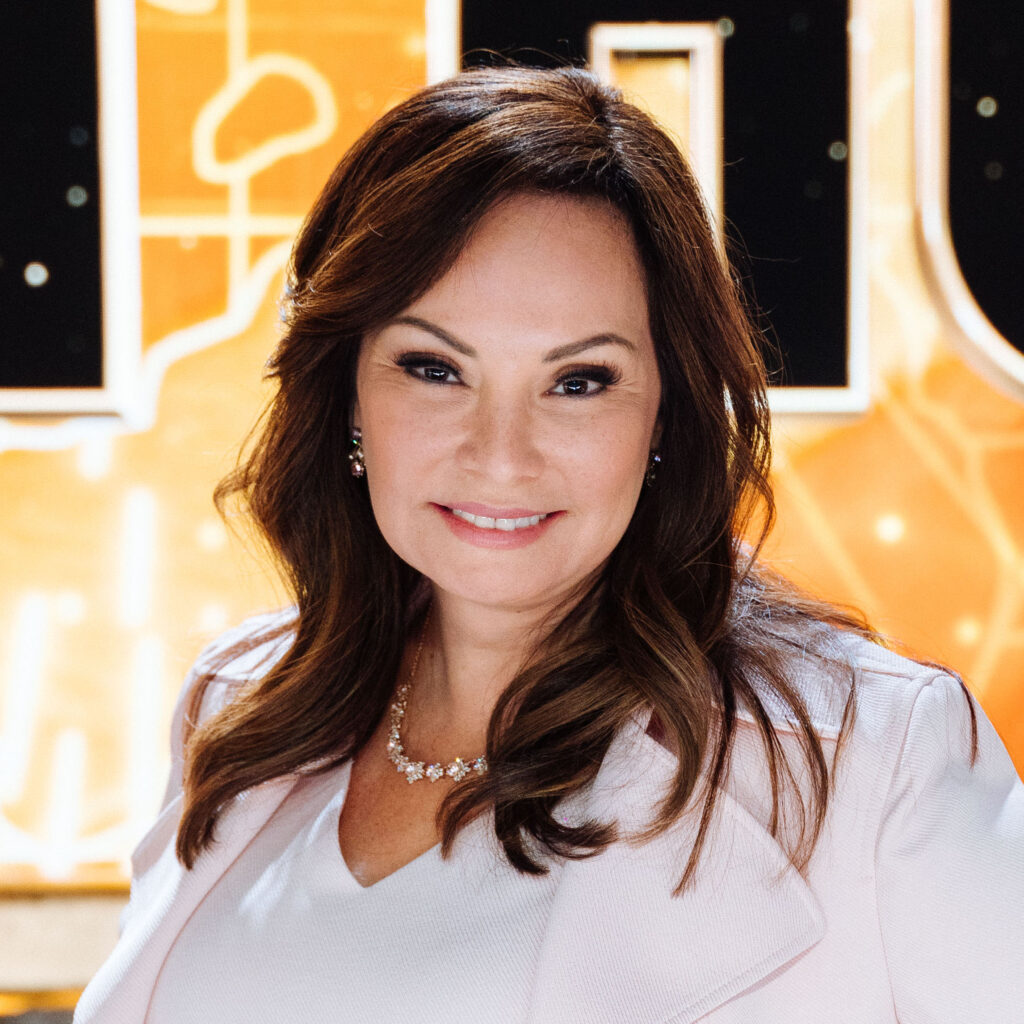 "It's not just about currency. It's not just about a coin. It's not just about a painting or a statue. For me, it's just the beginning. All of these are just triggers for a much larger global conversation that still needs to happen."
Rosie Rios was the United States Treasurer under President Obama, and her signature is on more than a trillion dollars of currency in circulation around the globe. Now that's some real money power! But Rosie's real legacy isn't her signature. She helped lead our nation's economic recovery after the 2008 financial crisis. And when we finally do see a woman on the $20 bill, we'll surely have Rosie to thank for initiating that effort. She's the one who asked why 51% of our population was absent from our money, our statues and monuments, and other public projections of power. She started the conversation about women on American paper currency, and now finally Maya Angelou, Sally Ride, Anna May Wong, and other history-making women will start appearing on American quarters next year.
Rosie Rios is a cast-member of Unicorn Hunters, a groundbreaking reality series that will spotlight emerging growth companies looking to hit the coveted $1B "unicorn" valuation mark, while providing individual investors worldwide with high-return investment opportunities in pre-IPO companies.
Rosie was the 43rd Treasurer of the United States and led the efforts to place a portrait of a woman on the front of U.S. currency for the first time in over a century. In her role as Treasurer of the United States, Treasurer Rios was the Chief Executive Officer of the Bureau of Engraving and Printing and the United States Mint, including Fort Knox, managing 4,000 employees with a $5 billion annual budget. Her signature currently appears on a record $1.7 trillion out of the $2 trillion in circulation worldwide.Prior to her presidential appointment in Treasury, Treasurer Rios was Managing Director of Investments for MacFarlane Partners, a $22 billion investment management firm based in San Francisco. Her career has focused on real estate finance, economic development and investment management in both the public and private sectors. She is a graduate of Harvard University and was selected as the first Latina in Harvard's 385-year history to have a portrait commissioned in her honor. In August 2020, Rios was named one of the "Women of the Century" by USA Today.
Resources mentioned in this episode: Unicorn Hunters, Teachers Righting History, Ladies Who Launch
---