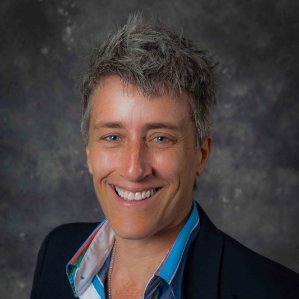 "We say that if you're living and honoring your values, you're living a resonant or fulfilled life. And so often money comes up in there, like how [and] what we spend our money on. What we spend money on is often what we're valuing some way."
Sharna Fey has been coaching executive leaders, corporations, and individuals for the past 25+ years and she shares how money conversations consistently show up in almost all of her coaching work – if not front and center, always seemingly just below the surface. She also offers her techniques and tools for coaching folks to align their values with their money choices. 
Sharna Fey is a Certified Professional Co-Active Coach (CPCC) and Professional Certified Coach (PCC) with more than 25 years of experience working with individuals, corporations, and nonprofit organizations as an executive coach, trainer, educator, speaker, and consultant. Sharna helps executive clients identify and lead towards their core values, define and reach their goals, and discover and pursue their most authentic and best lives. She works with corporations looking to invest in emerging or established leaders, improve overall communications, increase team effectiveness, and bring the key elements of coaching to their organizations.
Sharna is sought out for her experience, her highly collaborative approach, and the affable and interactive learning style she uses to produce deeply meaningful outcomes. Her corporate clients include fortune 500 companies like Autodesg, Cisco Systems, IBM, Genentech, Google, Marriott International as well as growing technology companies of Zenefits, Meraki, Cirrus and Mosaic. For the past decade Sharna has been on faculty at the Coaches Training Institute where she received her own training. She has trained thousands of adults across the United States and internationally in the co-active coaching model she employs and relishes the opportunity to mentor new coaches. Prior to launching her business, Sharna spent more than a decade as a manager and general manager for Marriott, including three years spent as a national recruiter who helped create the company's first college-recruiting program. A proud alumni of Washington State University, Sharna received training at the Coaches Training Institute (CTI), and the nationally recognized leadership training organization Co-Active Space. She is a member of the International Coach Federation.
Resources mentioned in this episode: Sharna Fey coaching, The Myth of the Frivolous Female Spender, Why Women Are Better Investors
---