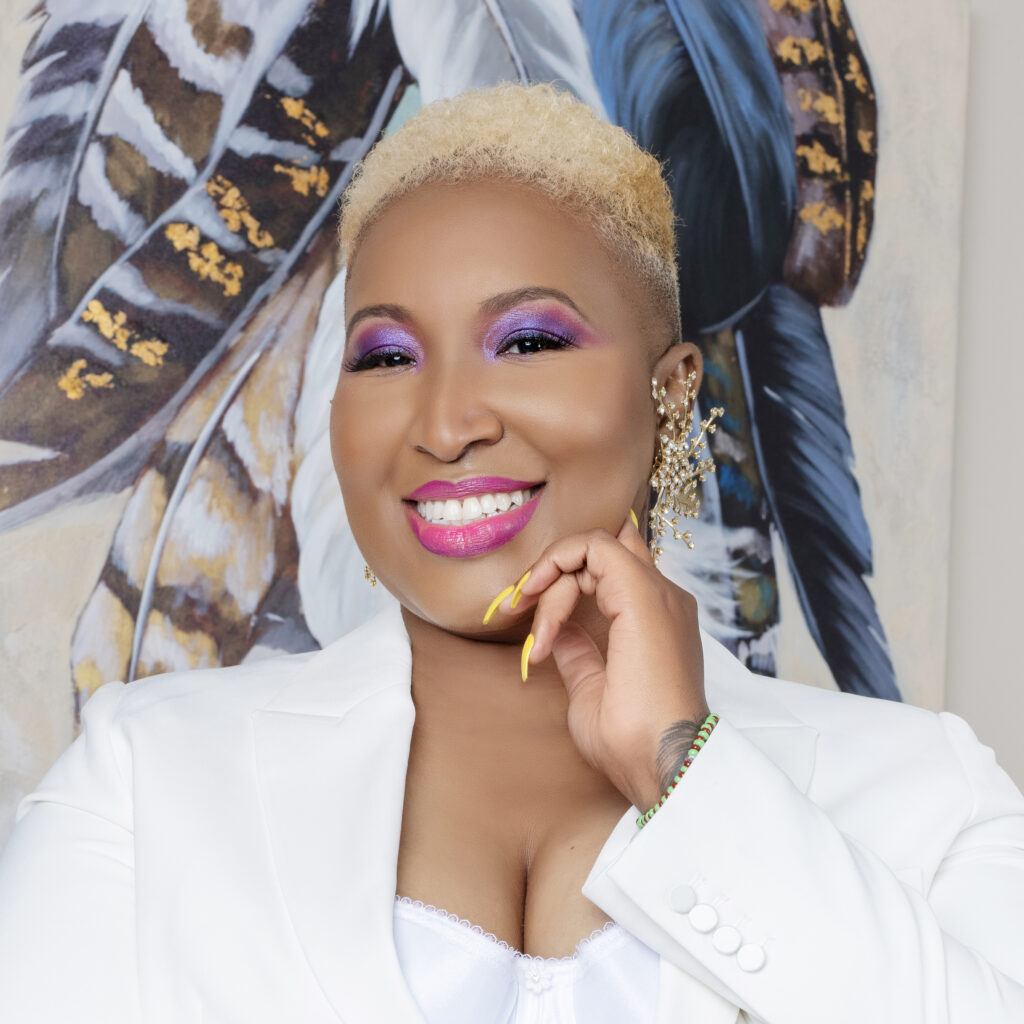 The money conversation I'm having is about relationship building. It's about negotiating. Negotiate for yourself, advocate for yourself. And, you know, just remember that all money comes from relationships.
Shelly Omilâdè Bell, who goes by Omi, founded Black Girl Ventures to transform entrepreneurship by reimagining the way Black and Brown women founders get access to financial and social capital. Her innovative approach offers what she wishes she would have had herself in the early days of her own money journey. Through Black Girl Ventures and their partners, she is now building an ecosystem and community to unleash the flow of capital to those who have been historically shut-out. In the process, she's realized that money itself is not enough – it's about our relationships too, and their role in how we build wealth and stand in our own money power.
Shelly Omilâdè Bell is a system disruptor and business strategist who moves ideas to profit while empowering people to live more authentically. As a cultural translator, she connects entrepreneurs, investors, and corporations in order to diversify their talent pipeline, increase equity and grow their brands. She is a Serial Entrepreneur & Computer Scientist with a background in performance poetry, K-12 Education, and IP Strategy. Between creating the first tent for women on AirBnB, launching a business as a single mom of three, and building tech platforms for equitable financial capital, Shelly practices the mantra she preaches to 'resist being average'.
Her most recent disruption, Black Girl Ventures Foundation, transforms entrepreneurship by reimagining the way black and brown women founders get access to financial and social capital. As an inspirational speaker, serial entrepreneur, and one of the 8 original Google Digital Coaches, she has trained over 5,000 entrepreneurs to rethink their earning potential; held over 300 events for executives to disrupt their thinking; and helped hundreds of black and brown businesses get funding to scale. She was named one of the 100 Most Powerful Women in Business by Entrepreneur Magazine, Entrepreneur of the Year by Technically DC and acknowledged as A Rising Brand Star by Adweek. Shelly's podcast, A Dose of Disruption, helps leaders resist the urge to be average by disrupting their thought patterns and self-talk.
Resources mentioned in this episode: Black Girl Ventures
---