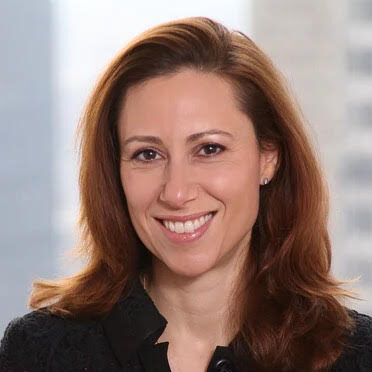 "Women are motivated by life, by what money can do for them in their life, by their goals, by the freedom, by the flexibility, not by a number."
Sam Saperstein is Managing Director of Women on the Move, a dedicated initiative at JPMorgan Chase focused on supporting women-run businesses, improving women's financial health, and advancing women's career growth. And for Sam, it's important to ask why—even two decades into the 21st century—women are STILL less likely than men to own our financial futures.
Samantha (Sam) Saperstein leads the firm-wide Women on the Move program at JPMorgan Chase. In this role, Sam manages programs designed to fuel female ambition and ensure women have equal access and opportunity. Sam collaborates with teams across the bank and external partners on initiatives to support female business owners, educate female consumers and empower female employees. Prior to this role, Sam spent five years as chief marketing officer of Chase Commercial Banking, where she led the marketing, communications, and client experience functions. This included traditional and digital marketing efforts, media relations, employee communications, market research, and client satisfaction initiatives.
Prior to joining Chase, Sam was group head of U.S. Core Products at MasterCard. Earlier in her career, Sam was a strategy consultant in the New York office of McKinsey & Company, where she served retail and wholesale banking clients. She also worked in journalism and spent several years covering the U.S. Treasury market and macroeconomics for Dow Jones Newswires, The Wall Street Journal, and Barron's.
Resources mentioned in this episode: Women On The Move, Women On The Move podcast, The WIN Summit, Are Women Better Investors Than Men? Warwick Business School report
---